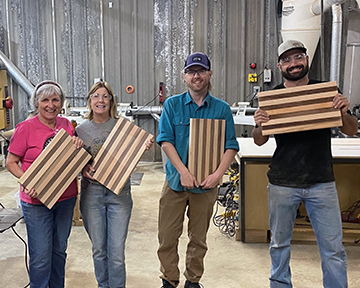 This two-part class will teach people how to safely use major woodworking machinery, including table saw, jointer, planer, miter saw, router table, and more. Students will begin with an introduction and will end the class with vast knowledge, plus a cutting board that is ready to take home and use. No previous experience is required to take this class.
Students must attend both nights, Thursday, October 5th and Thursday, October 12th, and one ticket provides access to both.
Ages: 16+
Cost: $125
Attire: Close-toed shoes
Instructor: David C.
Prerequisite: None
Class may be cancelled/rescheduled if minimum class size is not met 3 days prior.