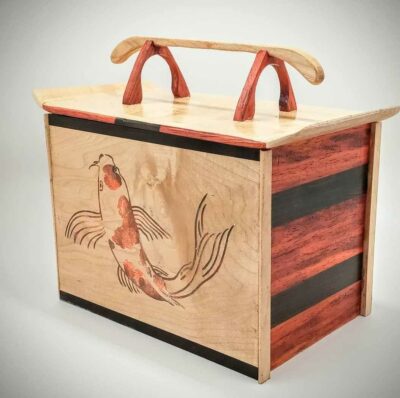 Learn how to make a small wooden box with a lid using miter, dado and rabbet cuts. To participate in this class, students must know how to use safely use woodworking tools, so having completed Woodworking 101 (or the Basics class) is a required prerequisite.  At the end of this one night class, students will have more extensive knowledge of different cuts and expanded woodworking skills. Plus, all will leave with a beautiful box that can be used for jewelry and keepsakes, or given as a gift.
Ages: Adults 18+
Cost: $70
Prerequisite: Wooding 101 Class or equivalent
Open to the Public
Class may be cancelled/rescheduled if minimum class size is not met 3 days prior.